History Matters
"We've seen a force that would shatter our nation rather than share it, would destroy our country if it meant delaying democracy. And this effort very nearly succeeded. But while democracy can be periodically delayed, it can never be permanently defeated.
In this truth, in this faith, we trust. For while we have our eyes on the future, history has its eyes on us." – Amanda Gorman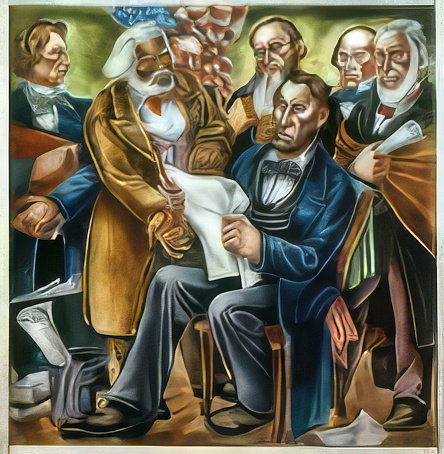 Image: Frederick Douglass and Abraham Lincoln Discussing Emancipation. 1942-1943 Hale Woodruff When examining the subject of racism within the context of North American slavery, it is necessary to make a couple of crucial distinctions. First, we must differentiate...